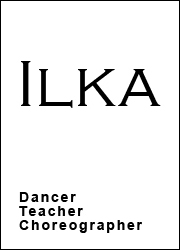 Jazz
A high-energy Jazz Dance class with a strong focus on technique, musicality and performance. Giordano and Mattox technique are a constant within the Warm Up with an emphasis on correct alignment and strength of the body. Across the floor gives the opportunity to layer that technique with more movement, challenging the coordination before incorporating it into the choreography at the end of class. The choreographies are eclectic and range from up-tempo, jazzy, contemporary, lyrical, and groovy up to a nostalgic Theater Dance piece. Her unique style is extremely dynamic, yet sensual, theatrical and passionate.
Pilates
Classical Pilates that honors the integrity of the original method developed by Joseph Pilates. A system of exercises designed to progress in a seamless fashion advancing from one movement to another on all pieces of apparatus: Mat, Reformer, High Chair, Wunda Chair, Cadillac, Barrel, Magic-Circle and Ped-o-Pull. This total-body conditioning exercise system uniformly stretches, strengthens and heals the body through proper movement. Focusing on strengthening the core, specific movements are performed against and with the assistance of spring tension, gravity or both. Utilizing the six principles you will transform your body and mind.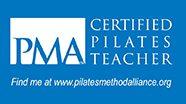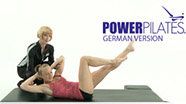 See the Pilates promo here »
Tap
Making music with your feet, here you will learn how to master being a musician and a performer at the same time. Ilka teaches both, Rhythm and Theater Tap ranging from swing to funk. The focus is on strong basics, musicality and clean sounds including movement from head to toe. During the Warm Up you will learn how to strengthen and sharpen your tap technique. Moving on to progressions across the floor, including turns and jumps. Everything comes together in the choreography at the end of the class using intricate rhythms and fun footwork.
Vbarre
This is the brand-new and hottest workout from the United States. Vbarre is featured in Pilates Style Magazine and the best of all the barre-workouts out there. This workout is designed to tone, trim and transform your body. Taking only the best of Pilates, resistance and ballet training, this workout gets the job done. It all blends together in a fun, energetic and non-stop choreography.




See Vbarre in action here »
Updated schedule always on